OTO Trimax TX-808 ; High Performance Slimming Kit
Well, I just bought my missus an anniversary gift. I got her an OTO Trimax TX-808 (High Performance Slimming Kit)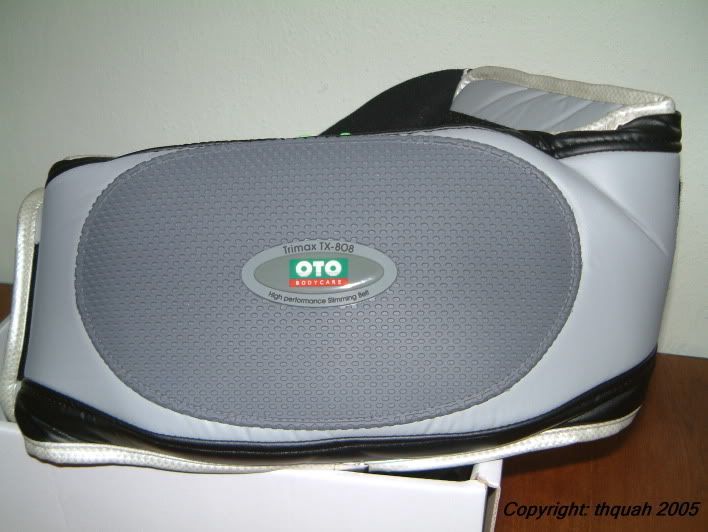 Trimax Tx-808
Since we have been eating without much exercise these days and have been putting some inches on our waist line. I thought it was a rational idea to get one of these gadgets.
I wasn't that expensive RM680.00. I thought the price was a good buy. As for the product, here is my review:
- Putting on and operating the gadget was a breeze.
- Doing the slimming exercise too long can cause skin irritation.
(Redness on the skin on the stomach area)
- Effectiveness on a level from 1- 10, the level I could think of is 6.
- Must do it on a daily basic for better and faster results, than the level could be 7 or 8
- Overall it still a good exercise gadget but it just that sometimes we are lazy to do it
Let's see whether our waist will become slimmer in months to come.