Alcohol - Good And Bad For Your Health (Mature readers only)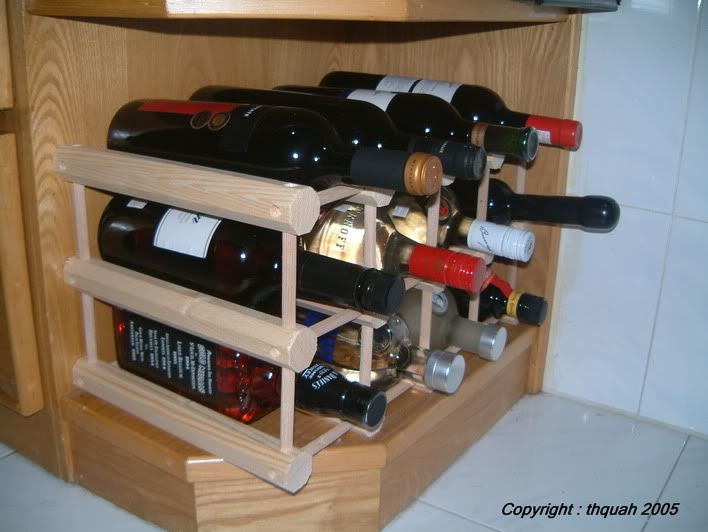 My collection.

Is drinking alcohol harming my health now, or will it be harmful to me later in life? Should I stop drinking alcohol? Am I a binge drinker? Most adults who drink alcoholic beverages (beer, wine, or liquor) consume safe and healthy amounts. For others, unsafe drinking patterns increase their risk for injury, illness or future alcohol problems.
Drinking too much causes serious problems, while drinking a little may help many people's health. I am no expert in this but drinking moderately should be good according to health digest.
Well , I do drink occasionally and hopefully it would benefit my health. Most of the alcohol drinks are Guinness Stout, wines and whiskey. I think that if we drink moderately (one or two drinks) there is nothing to worry and there is a growing evidence it has a positive health effect.
There are other reasons we want to limit our alcohol intake:
1. Alcohol is high in calories (the table below)
2. Alcohol slows fat burning - the body uses fat for energy. Alcohol blocks this ability to burn fat for energy,
3. Control your alcohol quantity- I still don't suggest having more than two beers. If you want to control your weight. (Ai yah saying is easy but when you are with a group of buddies drinking, sometimes it can goes way above the limit and you are really drunk)
5. Accompanied by fat snacks -the food served with drinks at a bar or pre-dinner cocktail often consists of nuts, nachos and chips - fat fixes!
| | |
| --- | --- |
| ALCOHOLIC BEVERAGE | CALORIES |
| 1 bottle (12 oz.) beer - 5% alcohol | 135 - 150 |
| 1 1/5 bottles (14.4 oz.) "light" beer - 4% | 120 |
| 1 bottle "extra light" beer - 2% | 60 |
| 1 bottle (12 oz.) wine cooler | 215 |
| 1 glass wine (5 oz.), 11% | 100 |
| 1 shot (1 1/2 oz.) liquor - rye, gin, rum, scotch | 100 |
| Gin and tonic (7 1/2 oz. cocktail) | 170 |
| Liqueurs (1 1/2 oz.) | 185 |
Consuming smaller amounts several times a week _ one or two daily or every other day _ is most heart-protective. It apparently takes low, regular alcohol exposure to help raise levels of the body's so-called good cholesterol, the HDL type, and to thin blood.
Some researchers have suggested that red wine is good for the heart with moderate consumption. Yet to be proven, maybe a myth. Anyway I still like red wine; favourites are Shiraz and Merlot.

There is a lot of debate on the good and the bad of alcohol but if we drink moderately I hope at least some benefit will derive for our health. Having said this alcoholism still remains a major health problem. Everything we eat or drink , if we do it moderately there will be more good than bad. Cheers and bottoms up!!!